IT Equipment Lifters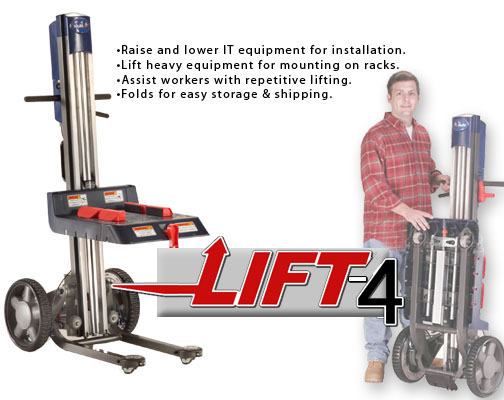 Handling Servers and Heavy IT Equipment, especially to and from rack mounts on narrow aisles, can impose a serious risk of back injury as well as damage to expensive servers. Mainline offers a range of server lifting designs that eliminate such risks. Each is configured as required for the specific application. Our Lifters can be used to move IT related equipment safely and effectively.
Mainline can provide a detailed plan to address your particular requirements. For assistance on your Data Center Project call Mainline Computer Products for a Free Consultation & Quote toll free at: (800) 686-5312 or Email: Sales@MainlineComputer.com.