Blanking Panels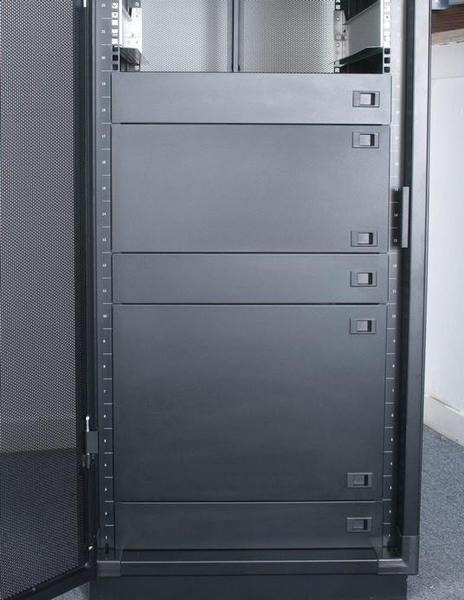 Airflow Management Blanking Panels promote proper airflow within an enclosure by occupying unused rack space
Blank panels cover open areas on an installed rack face, providing a clean, professional appearance. Blank panels also serve an essential thermal management function by blocking unwanted airflow. We stock many variations to meet every project need.
Completes a finished, professional appearance

Supports thermal management by blocking 'short circuits'

Matching finishes are available
Mainline can provide a detailed plan to address your particular requirements. For assistance on your Data Center Project call Mainline Computer Products for a Free Consultation & Quote toll free at: (800) 686-5312 or Email: Sales@MainlineComputer.com.