PolarDAM Self-forming Foam #PD24
PolarDAM Self-forming Foam #PD24
PolarDAM Self-forming Foam #PD24
Your Price:
$699.00
(You save

$21.00

)
Shipping:
$59.00 (Fixed shipping cost)
Minimum Purchase:
1 unit(s)
---
Product Description
PolarDAM Self-forming Foam #PD24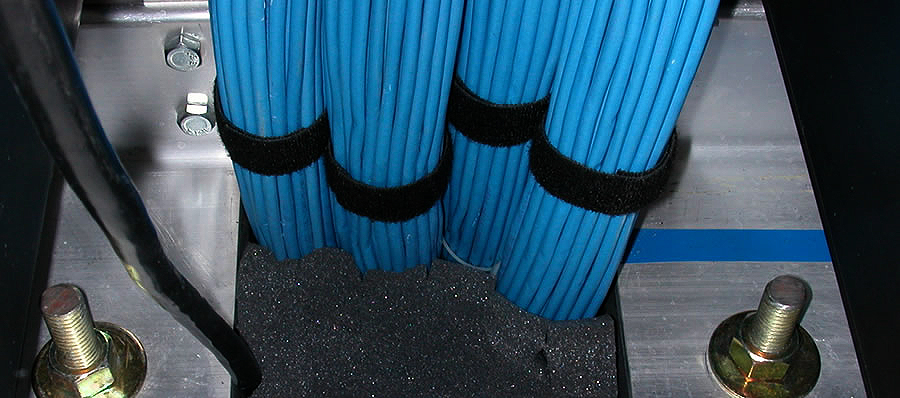 PolarDAM Self-forming Foam #PD24 Features:
Energy Efficient
- PolarDAM Air Dam Foam maximizes air conditioning by keeping cooling air where it belongs. It is a versatile tool for assuring containment of cold air.

Right-Sized
- PolarDAM self-forming foam conforms to any area where it is inserted, blocking cold air from escaping into open spaces. The foam sheets are scored into a tear-to-size perforated 1 in. x1 in grid so they can be easily separated along the perforations to make any size or shape needed. PolarDAMTM Air Dam Foam sheets are 24 in x 24 in.square; and 2 inches tall and each box has six sheets, or 24 square feet of foam.

Data Center Safe
- The PolarDAMTM Air Dam Foam is fire retardant and meets the UL-94-HF-1 rating. It also has stable physical properties and retains its integrity over time.

Box of Six (6) 24"w x 24"L x 2"H Sheets
Specifications
Mainline can provide a detailed plan to address your particular requirements. For assistance on your Data Center Project call Mainline Computer Products for a Free Consultation & Quote toll free at: (800) 686-5312 or Email: Sales@MainlineComputer.com.
---
Find Similar Products by Category
---
Customers Who Viewed This Product Also Viewed